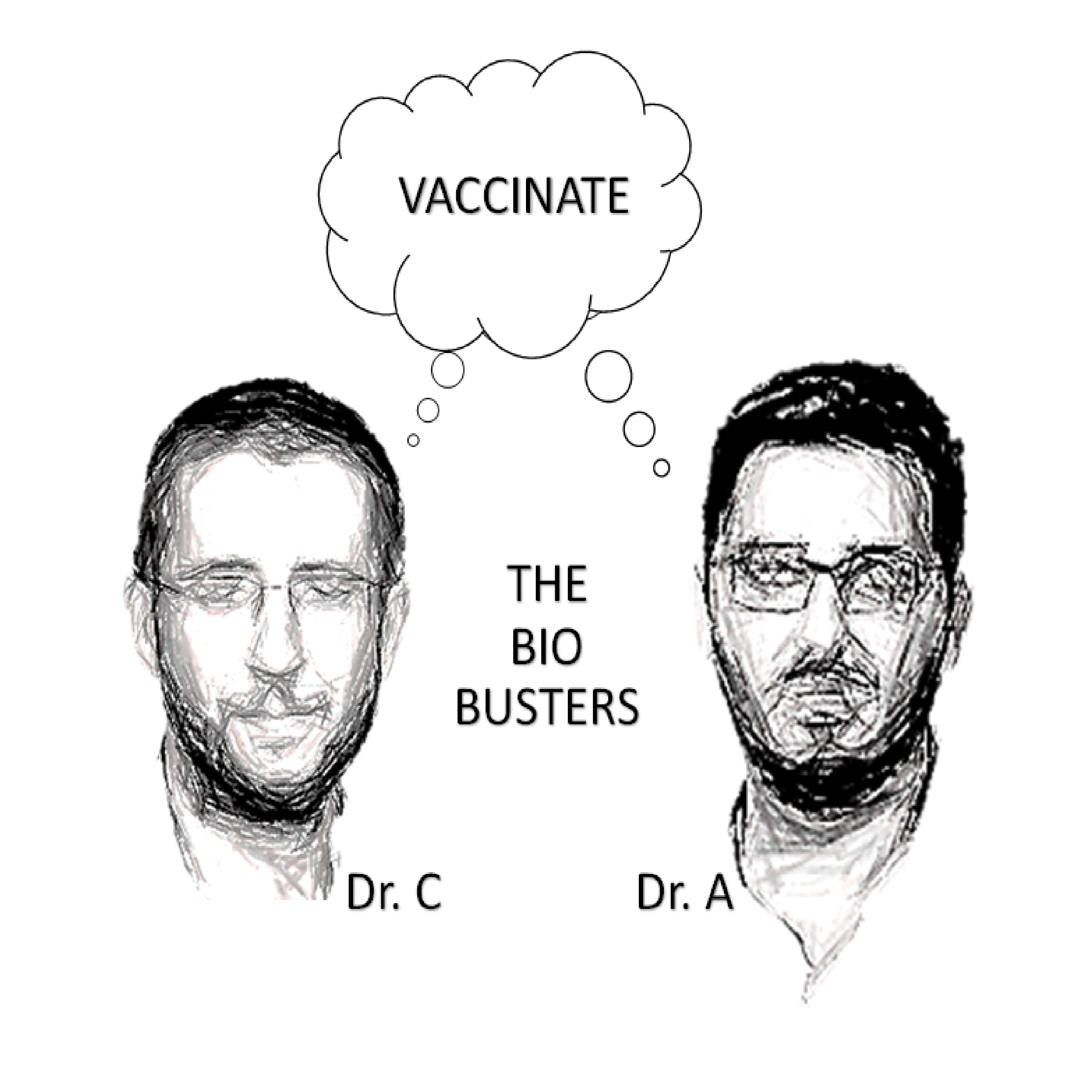 Show notes:
In the show, The Bio Busters professors, Dr. A and Dr. C, discuss phages, their life cycles, applications (both industrial and therapeutic), potential drawbacks, and future directions. Keep the discussion and comments going on the iTunes review section, or feel free to e-mail the podcast with future show ideas and thoughts on the current show.
Music by Bahaa Naamani
Email us at thebiobusters@gmail.com
References:
Cell Host Microbe. 2019 Feb 13;25(2):219-232. doi: 10.1016/j.chom.2019.01.014.
Phage Therapy: A Renewed Approach to Combat Antibiotic-Resistant Bacteria.
Kortright KE1, Chan BK2, Koff JL3, Turner PE4.
Science. 2019 Mar 29;363(6434). pii: eaat9691. doi: 10.1126/science.aat9691.
Bacteriophage trigger antiviral immunity and prevent clearance of bacterial infection.
Sweere JM1,2, Van Belleghem JD1, Ishak H1,3, Bach MS1, Popescu M1,2, Sunkari V1, Kaber G1, Manasherob R1, Suh GA1, Cao X1, de Vries CR1, Lam DN1, Marshall PL1,2, Birukova M1,2, Katznelson E1, Lazzareschi DV1, Balaji S4, Keswani SG4, Hawn TR5, Secor PR6, Bollyky PL7.
Viruses. 2018 Apr; 10(4): 205.
Published online 2018 Apr 19. doi: 10.3390/v10040205
Bacteriophage Applications for Food Production and Processing
Zachary D. Moye,* Joelle Woolston, and Alexander Sulakvelidze
https://www.sciencedaily.com/terms/antibiotic_resistance.htm
https://www.forbes.com/sites/quora/2018/03/28/why-bacteriophage-therapy-wont-solve-the-problem-of-antibiotic-resistance/#5c26f92fbf3f